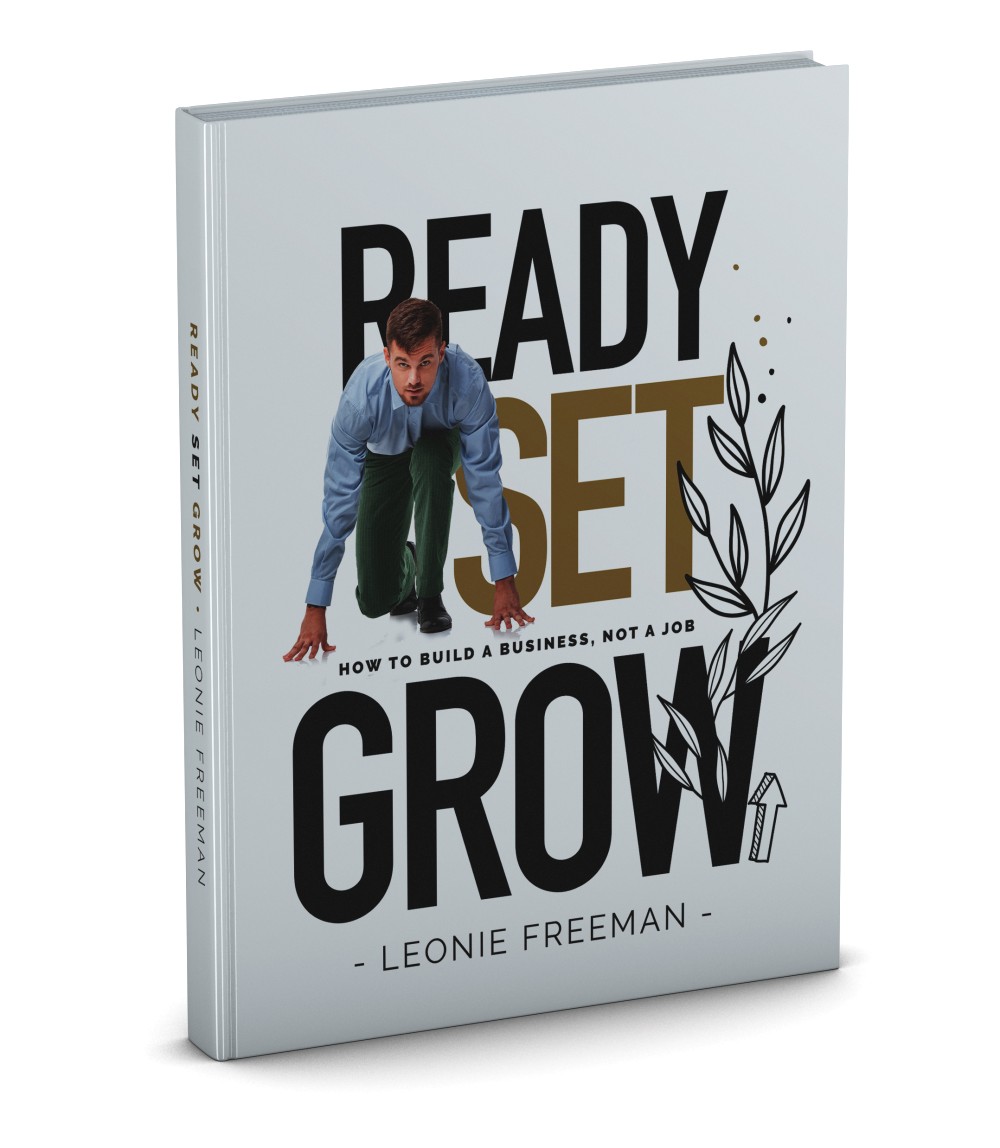 READY SET GROW
How to build a business, not a job
Many small business owners start with great enthusiasm for their new business, but after a few years give up due to frustration, staffing issues, bureaucratic nonsense, or running out of funds to keep going. It's not all a bed of roses for sure, but for someone else coming along and picking up the pieces of your washed-up dreams, there's potentially a gold mine you're sitting on and maybe are unaware of it.
Before you walk away from all the hard work of creating and establishing a small business venture, you might want to sit down and read this book and identify for yourself exactly what you can do to turn things around. If you are seeking a new business to buy, you're also going to love learning from Leonie Freeman's own journey and wise advice.
Using her business model of the 7 Ps for Success – you can seize opportunities you may have not seen before to take your existing business and develop it into a high performing unit that grows, and that you can find pleasure in again.
This book provides a simple tool to understand:
The principles of why you are stuck where you are
The 7 key steps (called the 7P's) in the Ready Set Grow programme
Powerful stories that provide examples of phenomenal business success
ORDER YOUR COPY OF READY SET GROW HERE: